November:
​
2 Media Start-Up Workshop
6 Borrel
9 - 12 Winter Wonder Weekend
13 Borrel
20 Borrel
20 - 24 IDFA Virtual Reality
27 Borrel (Themed)
28 Winter Efteling
December:

​
​
4 Off-Screen Eats + Borrel
11 GMA #2 + Borrel
13 Gala
18 - 22 Exam Week
23 - 07 Christmas Break!
Announcement:
Off-Screen on Piste
Attention all those who love snow, skiing, snowboarding, après-ski or Off-Screen. This januari we are going to Valmeinier for 10 days filled with amazing fun and killer slopes! You can sign up this

W

ednesday the 15th of November

at

20:00

. We'll enjoy the icy frontier from the

12th till the 21st of Januari 2018.
Dear Off-Screeners, there is a new party coming up! Time to dust off the suits, get your dresses ready and put on some dancing shoes. For the 13th of December we will all bring it to the dancefloor.
There have been many borrels and many Off-Screeners but almost none as active and cheerful as our own Dimitri Koehorst. This man has been present at the borrel ever since he became a member of Off-Screen. We're talking about every borrel, every single one. A feat so remarkable it made him worthy of the spotlight.
Off-Screener in the Spotlight //

Dimitri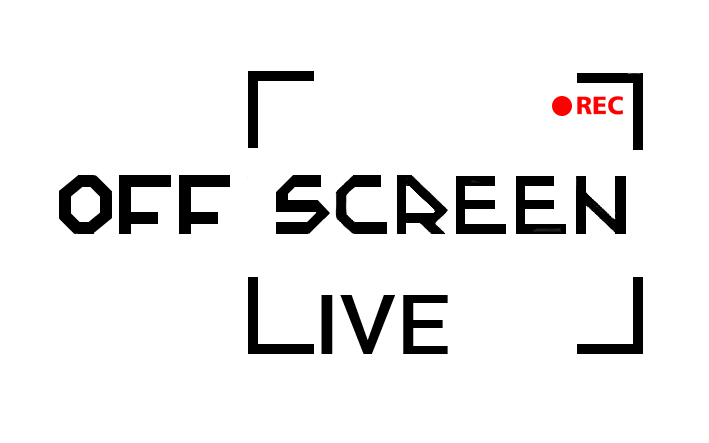 Off-Screen live is back online! With the Reporter Committee busy creating new content for the coming year, we are starting with a brand new logo and a fresh new start.
Logo by Rinaldo Por & Scarlett Grados.
Struggles of a Student
//

Charlie Brown
'Student life is so easy', 'I miss life at Uni', two sentences I believe a lot of current students have heard and many students in the past as well. I'm going to go out on a limb here and say that whichever moron uttered those words is in their mid-thirties and having forgotten the plethora of different elements that occupies a student's day-to-day life, wishes they could return to a 'simpler' time. Let's break down this 'simple' time, and compare it to a regular nine-to-fiver's life...
​
Your Name
Anime in its full glory.
This thrilling tale will make you feel all the feels possible. You'll laugh, cry and support these protagonists in the search of each other through the barriers of time and space.
120 BPM
120 beats per minute, 120 battements per minute, 120 beats of fighting for what is right. This French movie about AIDS during 80's in Paris shows the lives of activists fighting for life and love whilst learning to live with disease. A compelling story filled with beautiful cinematography will make sure your heart follows the 120 beats of this masterpiece.
Loving Vincent
A movie consisting completely of painting can only be seen as a complete work of art. This film is an unique experience which will tingle all visual senses without rest. The compelling artwork and story-telling will keep you interested for the entire duration.
Taurus // Apr 20 - May 20
Your social life is in the spotlight Taurus! Everybody wants a piece of you and there isn't enough to go around. We suggest a trip to also think about yourself, maybe somewhere with snow?
Wondering what the stars have planned for you this month? No need to worry since here are all 12 zodiacs with their own very personal advice!

Artwork by Rinaldo Por
There is a free animation event coming up! Saturday November 25th from 15:00 till 17:00 there is a trip through professional Italian animation on the international stage followed by a reception. Coming to the event are a VFX animator from Industrial Light and Magic in London, and a stop-motion animator from Milan as well a local motion designer. You can check the event here: Facebook
If you're in the mood for some Netflix & chill or just want the relax by yourself on the coach. Don't you fret because Off-Screen has got you covered! Here are a few new releases coming to Netflix in November.
Tangled // 2nd of November
Long blonde hairs, endless optimism and a flower which gleams and glows. This pretty recent Disney classic will warm your heart and make you go see the lights.
Modern Family - Season 8 // 3rd of November
The family is back on Netflix for another season filled with laughter, philosophies and passive aggressive behaviour. Here is one philosophy for free: BINGE.
Libra // Sep 23 - Oct 22
Something fun this way comes, Libra! Holidays, sales and hella lotta drinks all for you. So splurge and take it all since the world is your bitch for the coming month.
Virgo // Aug 23 - Sep 22
Time for some new connections and new partnerships. Focus on others since communication planet Mercury has finally entered your sign meaning that rewards will be high.
Leo // Jul 23 - Aug 22
Your song of Fire and Ice sings on even though the cold winds are blowing. For fire cannot harm a Lion, only empower it. Burn on and blaze through the fields, while proudly showing your mane.
Gemini // May 21 - Jun 20
Oh you poor Gemini, always thinking yes and no at the same time. Meeting new people with "possibilities", but not making any steps to further the connection. Take a chance, take a leap and take a kiss.
Cancer // Jun 21 - Jul 22
Brace yourself for impact since their is a lot coming your way. Brace yourself and stay strong 'cause the stars can't anticipate the impact.
Capricorn // Dec 22 - Jan 19
The weather is changing and winter is coming but you keep on shining Capricorn! Nothing can bring down your inner sun!
Scorpio // Oct 23 - Nov 21
A very unusual situation is coming your way, which can stir stuff up. Things will get shaky and we're not only talking about you're booty.
Aquarius // Jan 20 - Feb 18
Sleep and the moon. Nights are more powerful since the light of the moon is empowering your sleep. The stars suggest a lot of naps, bedtime and relaxation.
Pisces // Feb 19 - Mar 20
It's time to relax fishies! There is a mask calling your name at home. Curl up on the couch, grab a big mug of tea and watch some movies
Aries // Mar 21 - Apr 19
Even though winter is almost here we suggest you to go out. Explore the world since Venus is in retrograde meaning adventure is on your mind.
Saggitarius // Nov 22 - Dec 21
Ghosts from the past are back to stalk you. Past decisions and known behaviour feels comfortable but stay away from old cows in the gutter.