Coming events, merch and other fun stuff in a quick overview.
It is Wednesday the 7th of March which means it is time for Off-Screen's Got Talent! Starting at 19:30 various Off-Screeners will take the stage and unveil their (hidden) talents in hopes of taking home the coveted grand prize of €100,-! Other amazing prizes are also up for grabs courtesy of the Acquisition Committee.
Watch the teaser above to get into the right mood.
​
Interested in who goes home with some big bucks?
Or just ready for a cozy night full of talent? Buy your tickets now!
​
See you there tonight!
​
Study Triple: Bilbao,
Zarautz & San Sebastian
Another day, another trip. This time Off-Screen will take you to not one, not two but three cities! Within Basque Country we will be baskin' in fun and pinxtos. Don't know what pinxtos is yet? You'll find out there.
To make sure you don't miss anything mark the 18th of March at 20:00 for the sign up and clear your schedule from the 10th until the 19th of March. Click on the poster to see more info.
Poster made by Elke Oude Weernink
Aftermovie: Off-Screen On-Piste
Snow covered mountains, shredded slopes and, tons and tons of fun. What else could this be than Off-Screen On-Piste: Valmeinier?! Curious as to what you may have missed or thinking about going next year? The video above will surely convince you not to miss it next year. Enjoy!
Edited by Kadia Bijlmakers
Off-Screen Viral Challenge
Did you miss the Viral Challenge seminar on March the 6th? Don't worry because you can still sign up by sending an e-mail to berbe@offscreen.nl with the names and numbers of your group. The e-mail must also contain the links of the websites which you uploaded your video to. The video has to be uploaded on Friday the 9th and on the 13th the Media- and Educational Committee will count all the views + shares. On the 15th of March they will go live to announce the winners! Props to Elysha Dahlhaus for sending in the Video above.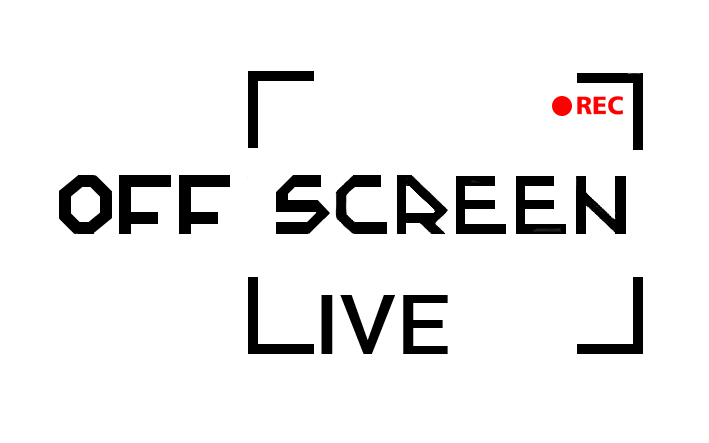 Off-Screen Live is back online! In case you've missed anything, no need to fret. Here the chance to catch up on everything the Reporter Committee produced.
The Off-Screen Dating Game
In case you've missed it, here it is again! The first edition of the Off-Screen Dating Game premiered at this year's Valentine's Borrel. The Reporter Committee was there to make sure Off-Screeners got their shot at true love.
Starring Rinaldo Por as Nemo Love
S

carlett Grados as Nemo Love's Assistant
Timo Boer as Cupid
Edited by Vera Kruip
Monthly Releases //

Scarlett & Rinaldo
To make sure you stay up to date about every months hottest tracks Reporter's own Scarlett & Rinaldo put together the ultimate playlist. Listen and enjoy!
A lot of things happen within and out of Off-Screen, so sometimes it can be a bit impossible to attend every event. With these tips and reviews you'll always know where to go and what you've missed!
Internship: Part- / Fulltime Online Rep.Management MediaMaze
SORRY DUTCH ONLY: MediaMaze is dé specialist op het gebied van "zoekmachine reputatiemanagement" en "online PR" waarbij wij ervoor zorgen dat onze klanten een goede eerste indruk maken in Google. We bieden verschillende stageperioden gedurende het jaar. De stagedagen en duur zijn flexibel, je krijgt daarnaast een ruime stagevergoeding! Meer weten? Klik op de afbeelding voor meer informatie.
Pink Film Days (Roze Filmdagen) //
Het Ketelhuis
The Roze Filmdagen (meaning 'Pink Film Days') is the largest film festival for LGBTQ films in the Netherlands.
The wide and varied selection of films includes romantic comedies, thrillers, powerful drama, provoking documentaries, and everything in between. The variety in films reflects the diversity of the community. Besides several focus programmes the festival proudly showcase numerous short films that are - just like the feature and documentary films - sparkling, provocative, urgent, and engaging.
Join the cultural community event that goes on for eleven days and meet and mingle with filmmakers and visitors who celebrate sexual diversity.
But above all enjoy one or more of the 125 films selected for you.
Virtually all screenings are in English, or have English subtitles. There are a few exceptions but the listings in the mostly bilingual printed programme (available at Het Ketelhuis, or in PDF form) , or on the Ketelhuis website, will inform you about this.
Cineville Tip of the Month //

Ava
Growing up as a teenager is hard enough, now imagine simultaneously losing your eyesight; the need to explore grows even stronger. We all desire to perceive the world through our own eyes. Follow Ava's coming of age story as she experiences puberty, love, and the emotions that come with it.
Atrabilious Experimental Film
Festival //

Filmhuis Cavia
For the fourth time in a row the Amsterdam Experimental Film Fest Atrabilious will take place in Filmhuis Cavia, Amsterdam. In a short time, Atrabilious has managed to establish itself as a vanguard of both new and established experimental filmmakers: a showcase of experimental film-video art by over 16 international artists. During a period of two days, more than 70 short films will be shown, including unique, never shown before material specially curated for Atrabilious. A must see for any film-art lovers. This year with a focus on social-political films. Click here for more info.
CinemAsia was founded in Amsterdam in 2003 to promote Asian cinema, give voice to the Dutch-Asian immigrant experience, as well as explore LGBTQ stories and issues with an Asian focus. The goals are to dispel stereotypes and open up the dialogue within Holland's diverse social communities.
Over the years, the festival has become a popular event for Asian communities in The Netherlands to come together and celebrate their diverse heritage with film, food and other cultural activities.
They want to bring Asia to your doorstep, so that through their films and special events, you can feel at home with this region's exquisite arts and culture, as well as dynamic social, economic and political trends.
While they continue to present Asian diaspora and LGBTQ films as significant components of their program, developing more panels and outreach activities each year, they also take pride in curating a tasteful mix of arthouse masterpieces, entertaining blockbusters, stylish genre films and edgy documentaries that mirror the captivating faces of Asia.
The stars and moon know more than they have led on, here is some guidance and advice which is wise to follow! Artwork by Rinaldo Por.
Pisces // Feb 19 - Mar 20
It's Pisces season! Which means a lot of positive vibes and creativity on the flowing around. Don't be afraid to take a leap, it's time for you to decide what the tide will bring.
Leo // Jul 23 - Aug 22
The weather is getting warmer and so are you Leo. You've been feeling hot and look it too.
Scorpio // Oct 23 - Nov 21
You've been ready to try something new and now is the time. Exploration and adventure are in your light, Scorpio. Do your thing because the stars support you.
Aries // Mar 21 - Apr 19
Venus and Mercury have entered you sign, Aries. As a impulsive sign this can be very confusing, but follow your gut. Something tells us it's right.
Cancer // Jun 21 - Jul 22
So much to do and so much to choose from, but where do you go and where do you stay? Choices, choices, choices but don't worry we know you'll make the right one.
Saggitarius // Nov 22 - Dec 21
The times are changing and so are you. Growth in every sense of the word. Dare we even speak of a new season, new you?
Taurus // Apr 20 - May 20
People are not holding back and as a Taurus this is something you want to confront head on. But don't, take some time for yourself.
Virgo // Aug 23 - Sep 22
A good secret is hard to keep and you know all about it, Virgo. Lucky for you, we won't tell if you won't..
Capricorn // Dec 22 - Jan 19
There is a surprise coming your way! We don't want to spoil too much but just get ready because it's going to be fun.
Gemini // May 21 - Jun 20
You're a juggler when it comes to life, Gemini. Not many people can hold that many balls in the air and still manage to catch them all. Keep on juggling and keep on moving on, you got this!
Libra // Sep 23 - Oct 22
You're on the edge and honesty is on your mind. People want to know what you're saying, so speak your mind. Your opinion is valid and meant to be heard, Libra.
Aquarius // Jan 20 - Feb 18
You've been feeling the love and doubting the future. "Will I or won't I", has been the question on your mind. Trust us, the answer will be here soon. One thing is for sure, we know you can.