Coming events, merch and other fun stuff in a quick overview.
Life is all about choices, choices and choices. Will you wear jeans or chinos? Coffee or Tea? FWB or More? The Reporter Committee came up with a few quick dilemma's where it's one or the other. Send in your answers and find out what Off-Screeners answered in the yearbook!
Off-Screener in the Spotlight!
Hepburn, Streep, Hitchcock and Tarantino, could only dream of seeing their own movies on the big screen at Off-Screen's own Film Festival. But for our own members it's the reality. On the 16th of May Off-Screen is having its very own Film Festival! Located at the amazing movie theatre called Het Ketelhuis, located within Westerpark. Starting from 19:30 we'll showcase some of Off-Screen finest films made by the members and friends themselves. The best films can win prizes up to €100,- in cash or other amazing prices with courtesy of CJP and Het Rijksmuseum.
Aftermovie: Off-Screen 80's: Time of Your Life
Gag me with a spoon! The 4th of April has come and gone but luckily we have some footage that is totally rad. Watch the aftermovie above to relive the 80's one last time.
​
Filmed by Elke Oude Weernink & Asja Stam
Edited by Misha Ragas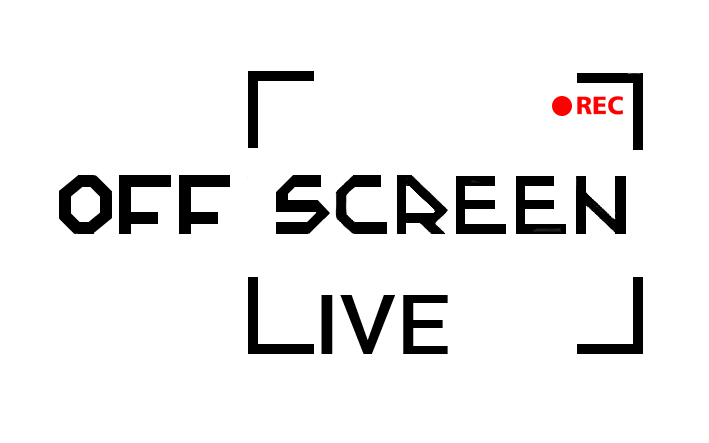 Off-Screen Live is back online! In case you've missed anything, no need to fret. Here the chance to catch up on everything the Reporter Committee produced.
Zero Waste Lifestyle: Part 2 //

Rana & Vera
Rana & Vera

went Zero Waste again and made a list of even more tips you can try out to save the world by starting yourself! This monthly series helps on living zero waste, something we can all try to better the environment.

Click here

or on the image to learn more.
Monthly Releases //

Scarlett & Rinaldo
To make sure you stay up to date about every months hottest tracks Reporter's own Scarlett & Rinaldo put together the ultimate playlist. Listen and enjoy!
A lot of things happen within and out of Off-Screen, so sometimes it can be a bit impossible to attend every event. With these tips and reviews you'll always know where to go and what you've missed!
Filmhuis Cavia //

Manifesto Film Festival
Manifesto Film Festival 2018 brings the art of resistance to Amsterdam, and they will drop by Cavia as well! Last year the festival was known as the Norwich Radical Film Festival and was based in Norwich, England. They showcase cinema that is socially and culturally thought-provoking while concurrently exemplifying either the existing or retrospective zeitgeist. This year they will show more than 150 films of all genres, from all around the world. Don't forget you get a discount here with your Off-Screen Membership Card!
Uitkijk Specials //

Sexy Cinema
In the evenings you prefer to watch good films in the dark and in good company: lights are dimmed, curtains closed and the familiar cinema fridge with beer for 2, - gets a new life. Uitkijk Specials, every Tuesday evening at 22:00, with the best films that change every two months on the basis of a different theme. In May it is time for Sexy Cinema.
Spring has started and also in the Uitkijk it starts to heat up. Outside it gets hotter, but inside their theatre it's almost burning. Sexy Cinema is all about sex in film. Be seduced by the most summery, subtle, playful, explicit and sexy sex on the silver screen. Sex, sex and another sex. Sex!
Cineville Tip of the Month //

Radiance
You only see the beauty of things when they fade away. Like snow before the sun or a love interrupted. Appreciate every moment thrown at you for it might never happen again. Radiance takes you on a journey of what cannot just be seen but has to be felt.
Dear White People //

Volume 2
This show is woke and unapologetically honest about racism in all of it forms. You may not agree with the points they make but they do make you think about how we treat others and perceive ourselves. Volume 2 is out now, so get on it!
Being extremely rich isn't easy and the more money you have, the more drama flocks your way. Dynasty is a remake put into a new sassy, dramatic, female empowered jacket about exuberant wealth and all the struggles that come with it.
Albert Heijn located at Gelderlandplein, is looking for employees! Trying to save for the summer or in need of some green to spend? Apply as cash register employee, greengrocer, bakery employee, deli employee, or shelf stacker. Fill in the form here and send your application to luke@offscreen.nl
The UvA invites all to a symposium on public security under algorithmic control. On Wednesday the 6th of June from 10:00 - 17:00 at the Auditorium of the Royal Academy of Art in The Hague.
​
Governments and law enforcement are increasingly using technology and algorithms to predict where and when illegal activities are likely to occur. The fast-paced implementation of these predictive systems has them silently entering the public realm without discussion of their implications and adverse effects; solidifying structural inequality, creating new geographies of violence and dimensions of exclusion.

To address these matters and further questions of organizing public safety and security in the age of big data, the students and staff of the master Non-Linear Narrative of the Royal Academy of Art in The Hague have organized this symposium, bringing together in conversation a diversity of professional perspectives, including philosophers, academics, designers, and information technology experts.
​
Click here to RSVP and here for the Facebook event.
The stars and moon know more than they have led on, here is some guidance and advice which is wise to follow! Artwork by Rinaldo Por.
Taurus // Apr 20 - May 20
It's Taurus time! Meaning that the fruits of your labor will be o so sweet. No need to see red but do charge full speed ahead, you'll be surprised by how far you'll go.
Virgo // Aug 23 - Sep 22
Through the ups and downs, the stars will stick around. This is their way of telling you, they love you.
Capricorn // Dec 22 - Jan 19
Every kiss is a door. People have knocked on yours, now it's time for you to decide if you let them in.
Gemini // May 21 - Jun 20
The summer weather has been treating you good. You've been feeling relaxed, zen and chillaxed all at the same time. Hold on to that feelin', Gemini.
Libra // Sep 23 - Oct 22
Time to stay woke. The world around you seems to be changing and you don't want to sleep on opportunity.
Aquarius // Jan 20 - Feb 18
You're on a roll Aquafina. Or should we say Aquafine? Take another hit and just follow the flow.
Leo // Jul 23 - Aug 22
You've been one busy little lion, Leo. Running from appointment to appointment and managing many responsibilities. Take a breather, you've earned it.
Scorpio // Oct 23 - Nov 21
With mercury in retrograde a lot of things seem lost in translation. Maybe we should turn on the subtitles of life.
Pisces // Feb 19 - Mar 20
Look around you for there is something that might catch your eye. When you see it, don't wait and go for it.
Cancer // Jun 21 - Jul 22
Something fun is coming your way, Cancer! We won't spoil too much but prepare you swimsuit and protect yourself from the sun.
Saggitarius // Nov 22 - Dec 21
You're dreaming of distant places, Saggitarius. When you wake up, they might be closer than you think.
Aries // Mar 21 - Apr 19
Sweating from head to toe, wet through all your clothes. You're fully charged and we say go.