Coming events, merch and other fun stuff in a quick overview.
Your Off-Screen membershipcard is more than just for show. You can pick up amazing discounts at various cinemas, bars and sandwich shops. These discounts are exclusive for Off-Screen members, so if you haven't picked up your membershipcard yet do so as soon as possible.
Here are a few of our discounts listed:
Food & Drinks
- Chupitos: download the app and choose Off-Screen to see all the discounts
- Assagio: €3,95 for a sandwich + drink (this one is, like, super close to the UvA!)
Movie Theatre's
- VR Cinema: 20% discount code in April
- Filmhuis Cavia: €4,- for a movie ticket
- Ketelhuis: €6,- for a movie ticket
It's almost time for the next Off-Screen Trip: Berlinale! Off-Screen On-Piste hasn't even started yet but you can already look forward to the next Off-Screen Trip. From the 15th till the 18th of February Off-Screen will go to the Berlin Film Festival to see new and acclaimed films from all around the world take center stage. Signup starts the 28th of January.
Aftermovie: 007 Casino Royale Gala
In case you've missed it: here is the aftermovie of our own 007 Casino Royale Gala. Whether it was at the blackjack table, on the dance floor or in the smokers lounge: Off-Screens Bond girls and boys partied their asses off. Thank you for an amazing night!
2018 has just started but it's already been another half year with Off-Screen. We don't want to get sentimental yet but we can't help but look back. The perfect way to remember everything that happened in a year is with the Off-Screen Yearbook! The Reporter Committee is currently busy designing and collecting every sweet moment that happened this year. Here is a way to cut the line and ensure yours.
New Year, New Me, New Hok!
This phrase has been used to death but we couldn't help ourselves to use it too. For finally 't Hok -also known as Off-Screens Headquarters- has had its own 2018 makeover! Come see our newly decorated office located at Turfdraagsterpad 9, room 0.10. When you visit you can also immediately pick up you new membership cards to use for discounts and get you brand new merch if you haven't picked up your beanie or sweater yet. Happy New Hok!
Off-Screen Editing Course
There are still some spots open for Off-Screens Editing Course. On Tuesday the 23rd and Wednesday the 24th from 14.00-16.30 Darren Carter will teach you about all Premiere ins and outs. If you've always wanted to learn more about editing or are stressed about the Video Essay, there's no need for you to worry because Off-Screen has got you covered. You can sign up with the link here.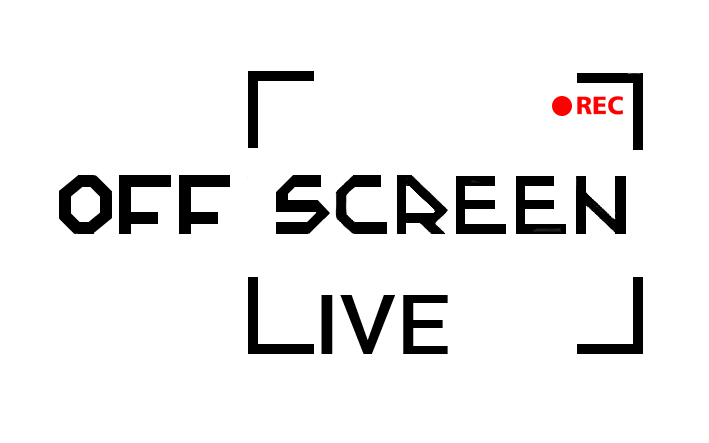 Off-Screen Live is back online! In case you've missed anything, no need to fret. Here the chance to catch up on everything the Reporter Committee produced.
Portrait of an Off-Screener: Passion #2:

Rosalie Eppink
Get to know your Off-Screeners with this new in-depth series of interviews conducted by the Reporter Committee's own Vera Kruip. Each interview is centered around a specific theme, with passion being the first word. Click on the image to read the full interview!
2018 Underground Music

​ // Scarlett Grados
It's a new year, time to reinvent ourselves, better ourselves or just stay the same! When it comes to music though, I personally like to explore new musical territory and thought you guys might too! So, I've made a list of 30 underground artists (in no peculiar order, whatsoever) that might help groove up your year. Here's to discovering great artists and slowly becoming underground connoisseurs!

​
​
Things to Look Forward to in 2018 //
Rana Farag
2018 is already happening and we are not ready yet. Luckily, Off-Screen has got you covered with these things to look forward to in 2018 perfectly listed by Rana Farag. It's time to start marking dates in your calendar because this list has some ins and outs you don't want to miss out on in 2018!
2018: The Year of Negativity //

Charlie Brown
Lo and behold, another year passed, and here we are at the dawn of 2018. Two-k-seventeen is wrapped up and heading towards the history books, and what a historical year it was. The year of fidget spinners and crop tops, as well as Donald Trump's first year in office and the year chokers made a comeback. For some reason...
​
Our own Christmas Queens went head to head in Off-Screens own Christmas Challenge hosted by Elise Elstak. You can watch part two of this thrilling saga above.

For part one click here.
A lot of things happen within and out of Off-Screen, so sometimes it can be a bit impossible to attend every event. With these tips and reviews you'll always know where to go and what you've missed!
A Night at the Casino
// Rana Farag
The new year has arrived and all we think of when 2017 is mentioned is things we want to make better, but I say it's time for a new 2018 resolution: to not forget about the great memories we made together at Off-Screen the past year!
As the last party of 2017 the Off-Screen Casino Royale Gala was a great way to top off the year. Our members came together to dress up and celebrate (and mostly get drunk). Many beers were tapped and many (many) shots were done, but most of all everybody looked at their best, glitter and glamour were all over the place! We hope you had the time of your lives at our 2017 Gala.
2018, what will you bring?
On behalf of everyone at Off-Screen I would like to thank the members that joined us since the beginning of the year as well as members that joined us halfway 2017. You guys made our 2017 memorable!
Looking Back on 2017 // Elise Elstak
On January 1st we've let 2017 behind us and welcomed 2018 in to our lives with lots of champagne and fireworks. But before we can say farewell to 2017 for good, we need to look back on all that it has given us.
Just relying on the news overviews it seems like 2017 was a bad year, it all started with the fact that Donald Trump somehow managed to move in to the white house and is now in control of the nuclear codes. Meanwhile everyone was busy flicking those stupid fidget spinners and to top it all of Feyenoord won ''de schaal''. But let's be real, there was also good news in 2017, I mean we are finally able visit panda's in the Netherlands, nothing wrong with a bunch of grownups welcoming panda's at the airport right?
But let's focus on Off-Screen, we started the year with a beautifull trip to Avoriaz, followed by trips to Berlin, Lisbon, Porto, Antwerp, Prague and I believe there was also a trip involving ''Titty city'''. We've had a lot of borrels, unfortunalty we had to leave the Atrium behind but we've found shelter at ''de Richel'', according to Bas our very own duplex house. And not to forget, we've celeberated Off-Screens 20th birthday with a Lustrum-week, I don't know about you but for me playing ''Wie is de mol?'' was one of the highlights of 2017. And last but not least we've welcomed a whole group of new, enthousiastic and LOVELY people in to our association the beginning of this acadamic year. Last year i was one of the newbies, and my first year with Off-Screen is oneI will never forget. Let's make sure 2018 will be just as awesome as 2017 was, happy new year everyone!
The End of the F****** World - Live Now
These two teens hate everything in this world and are not shy to show it. From anger issues to being completely disconnected to any kind of human emotion, the show takes us on a interesting but slightly strange tale of love, murder and hate. By showing how close the three actually are.
Lilo & Stitch - Live now
Ohana means family. Family means nobody gets left behind, or forgotten.

This Disney classic tugs at your heart strings with the story of a little girl Lilo who meets the Alien 626, also known as Stitch. Together they learn that even though a family may be small and broken, it can still be good once you find your heart.
Grace & Frankie (Season 4) - 19/01
These two grannies show us how to age gracefully and frankly they do it darn funny. What else can you do when you husband falls in love with his best friend and tells you he has had an affair for decades?
The stars and moon know more than they have led on, here is some guidance and advice which is wise to follow! Artwork by Rinaldo Por.
Capricorn // Dec 22 - Jan 19
New Year, New You is the phrase you've been reading, seeing and hearing everywhere Capricorn and its utter bullshit to you. We understand big C. I mean, why change a good thing?
Aquarius // Jan 20 - Feb 18
The water is freezing over but that doesn't bother you Aquarius! Don't you know air signs just go with the cold winds and wander across the sky?
Pisces // Feb 19 - Mar 20
Swim little fishies for it's hunting season and word on the street is: the sharks are getting hungry.
Aries // Mar 21 - Apr 19
Budding heads may seem like the natural thing to do Aries. You're used to pushing through but the stars are thinking maybe some patience would do you good.
Taurus // Apr 20 - May 20
Don't grab the bull by its horns or you might get stabbed. Luckily that bitch on the block now knows what a bull can do.
Gemini // May 21 - Jun 20
We're seeing double but we don't know which side of you is true gemini. There is something you want, which you don't want to admit. But we think it might actually do you good.
Leo // Jul 23 - Aug 22
A Leo is used to power, but what can you do when your reign get shaken? Stay vigilant, there is a little coup-d'état along the way...
Cancer // Jun 21 - Jul 22
With Mercury in retrogade your messages may get lost in translation. We suggest some other forms of communication, just to be sure.
Virgo // Aug 23 - Sep 22
As the purest of all the signs you're always seen as the innocent one. But time will tell if our little Virgo truly has no black pages in her book.
Libra // Sep 23 - Oct 22
A little more never hurt no body, but how do you when you've tipped the scales too much beyond repair?
Scorpio // Oct 23 - Nov 21
A drunk scorpio stings itself, so no more drunk mistakes. It can take a while to suck the poison out.
Saggitarius // Nov 22 - Dec 21
A True Saggitarius only needs one arrow to make the shot and you might even get more than one chance. So line 'm up and get ready to shoot.