Coming events, merch and other fun stuff in a quick overview.
Singers, Dancers, Beatboxers and all those with some special or secret talent the spotlight is calling you! Off-Screen's Got Talent is coming back and it's your turn to take the stage. On the

7th of March starting from 19:30

Off-Screeners from all ages will compete for the grand prize of €100,- and show what they do best. Send an e-mail to danae@offscreen.nl to sign up.
2018 has just started but it's already been another half year with Off-Screen. We don't want to get sentimental yet but we can't help but look back. The perfect way to remember everything that happened in a year is with the Off-Screen Yearbook! The Reporter Committee is currently busy designing and collecting every sweet moment that happened this year. Here is a way to cut the line and ensure yours.
Get ready to see some cinematographic masterpieces because Off-Screen is going to Berlin next week! Above you can see the promo's own tribute to Wes Anderson with this Berlinale teaser. Filmed by Imke van Haaff, Elke Oude Weerlink, Maartje Luiken. Edited by: Imke van Haaff.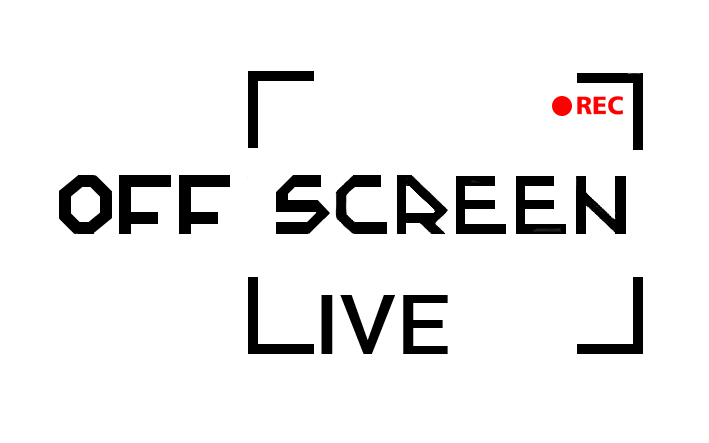 Off-Screen Live is back online! In case you've missed anything, no need to fret. Here the chance to catch up on everything the Reporter Committee produced.
How are your new year resolutions going? Have you already given up on "eating healthier" Or is the gym your new best friend? The 8th of January the Reporter Committee created a booth for all Off-Screeners to share their thoughts about 2017 and 2018. Watch the video above to see what they answered. Edited by Rana Farag.
Monthly Releases: Jan / Feb //

Scarlett & Rinaldo
To make sure you stay up to date about every months hottest tracks Reporter's own Scarlett & Rinaldo put together the ultimate playlist. Listen and enjoy!
Portrait of an Off-Screener: Passion #3:

Edward
The last portrait about Passion with Off-Screens own Edward de Jong. This young director is an extremely if not one of the most passionate people within Off-Screen. You can read all about him here or click on Edward himself. Click here for more information about his upcoming film:

Van Maya.
Super Bowl Highlights //
Rinaldo Por
Last Sunday the biggest American sports event of the year has taken place: The Super Bowl. The Super Bowl is also the moment when the greatest ads take center stage. In case you've missed or just didn't watch it: Don't worry because Rinaldo watched for us and made sure all the highlights are listed in the article

here or just click Timberlake himself

.
Televangelists: The Castration Crusade //

Charlie Brown
It is a dreary, rainy November evening when I am skimming through the feed of what I personally believe is Twitter's most followable account (@TheTweetOfGod), and stumble upon some fake-smiled, grease-haired 'pastor' called Joel Osteen. The man, who looks like a poor man's Matthew McConaughey, apparently preaches something called 'Prosperity Gospel'... Click here to read more.
A lot of things happen within and out of Off-Screen, so sometimes it can be a bit impossible to attend every event. With these tips and reviews you'll always know where to go and what you've missed!
Throwback: Off-Screen On-Piste //

Elise Elstak
Not so long ago about 32 Off-Screeners went off to a winter wonderland where they skied, boarded and drank like there was no tomorrow. Interested in what happened exactly? Elise was present and wrote down almost everything that happened. See her story

here.
Cineville Tip of the Month //
Three Billboards Outside Ebbing, Missouri
What can you do as a single mother when your daughters killer still hasn't been found after months passed? Angela Harvey's mother took a stand with the three billboards outside of Ebbing. We can't say much more because our words won't do this movie justice, watch it for yourself at one of the Cineville theatres.
The stars and moon know more than they have led on, here is some guidance and advice which is wise to follow! Artwork by Rinaldo Por.
Aquarius // Jan 20 - Feb 18
The stars and moon have crowned you ruler of the universe Aquarius. We only foresee good things in your future. It's time to take the world by storm!
Pisces // Feb 19 - Mar 20
Heavy lies the burden of the crown but hey, you're still the boss right? Show the peasants whose boss and let them eat cake.
Gemini // May 21 - Jun 20
'Tis the time of change Gemini. You're feeling adventurous and your wanderlust is aching. Book a trip and explore, the world is yours!
Leo // Jul 23 - Aug 22
What goes up must come down. You might have broken the laws of nature since there seems to be no stopping the Leo.
Libra // Sep 23 - Oct 22
Oh Libra, you're doing amazing sweetie. No need to stress 'cause you got finesse.
Scorpio // Oct 23 - Nov 21
It's time to conquer your fears. No need to be afraid in life because you got everything it takes to keep on keeping on.
Aries // Mar 21 - Apr 19
Mars and Jupiter are conjoined, this means a big celebration for you Aries! Look forward to pleasure, parties and a little bit of pain.
Taurus // Apr 20 - May 20
Clear your calendar because the stars advice some relaxation and peace of mind. Maybe start meditating to clear your head.
Cancer // Jun 21 - Jul 22
Stop in the name of love before you break our hearts, Cancer. You seem to be leaving a trail of broken hearts everywhere. Who knew you were such a player?
Virgo // Aug 23 - Sep 22
Virgo's just wanna have fun and nobody's stopping you. You're the life of the party and lit up every room you're in. Keep doing you.
Saggitarius // Nov 22 - Dec 21
Your fashion game is killer Saggitarius. Everytime you shoot, you score! Anna Wintour got nothing on you.
Capricorn // Dec 22 - Jan 19
All those stories about princes and princesses made life seem like a fairytale. Luckily for you, Capricorn, the next frog you kiss may make a wonderous transformation!