Coming events, merch and other fun stuff in a quick overview.
Off-Screener in the Spotlight!
Off-Screener in the spotlight is back, back, back again by popular demand! I don't know if you guys heard? But there is one Off-Screener who recently went global and did something a lot of us can only dream of. Our own Robin de Haan a.k.a.

Robin Aristo

did a quick gig in Japan. Yes, I repeat: Japan. For a few days he enjoyed the japanese culture, people and scenery while playing an amazing live set of house music. Click here to see a quick excerpt of his live set.
Curious to know more about Robin Aristo?
Find his socials here.
New Discount: Lot Sixty One
Do you like coffee? Because we do! Even more when it comes with a discount. The Acquisition Committee went out on the streets and dared to ask. The fruits of their labour are noticeable for us right here, right now. Who would ever say no to good coffee with a low(er) price. You can get this coffee at Lot Sixty One, located in the Urban Outfitters. Just show your Off-Screen membership card and get 50 cents off your coffee.
​
Lot Sixty One: Kalverstraat 31-33 1012NX Amsterdam
​
Interested in all the Off-Screen discounts you can get? Click to find out.
Off-Screen 80's: Time of Your Life
Wednesday the 4th of April, we're going back in time. Its a blast from the past with Off-Screen 80's: Time of Your Life. At OOSTerBar Off-Screeners will dance the night away under the right vibes and bright neon colors. We gotta to fight for our right to party, so bring it on. Ready to go all out?
​
Buy your ticket here:
Members: https://tikkie.me/pay/af439sgfsffeo6sm513a
Non-Members: https://tikkie.me/pay/cjp6akak3i6mp0nbjpg7
​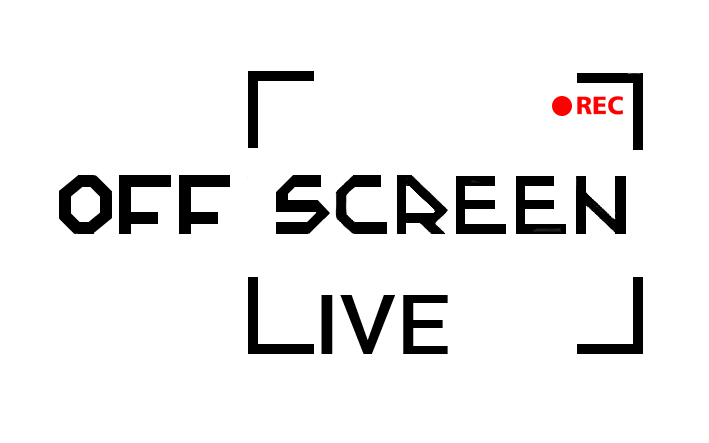 Off-Screen Live is back online! In case you've missed anything, no need to fret. Here the chance to catch up on everything the Reporter Committee produced.
Zero Waste Lifestyle //
Rana & Vera
Rana & Vera

went Zero Waste and made a list of tips you can follow to save the world by starting yourself! With this new monthly series on living zero waste we can all try to better the environment.

Click here

or on the image to learn more.
Apps to Download //
Elise
In our digital age and time there are so many applications to download and try out that it can be tiresome. Luckily

Elise

made a perfect list of a few must-have apps to get as soon as possible!

Click here

or on the image to learn more.
Monthly Releases //

Scarlett & Rinaldo
To make sure you stay up to date about every months hottest tracks Reporter's own Scarlett & Rinaldo put together the ultimate playlist. Listen and enjoy!
A lot of things happen within and out of Off-Screen, so sometimes it can be a bit impossible to attend every event. With these tips and reviews you'll always know where to go and what you've missed!
World Press Photo Festival
For the first time this annual festival will be held at Amsterdam's Westergasfabriek the 13th and 14th of April. A new location chosen to offer visitors a richer program with more exciting opportunities to discover the best in visual journalism and storytelling. Visitors can expect a varied program of presentations, workshops and meetups featuring special guests including award-winning visual journalists. Click on the image for more information.
Casting Call: All You Need Is Love
For the new feature film All You Need Is Love, production company NL Film is looking for extras (background actors) for shooting days in Amsterdam.
All You Need Is Love will be directed by Will Koopman, known for Gooische Vrouwen I and II and TV hits Divorce and Familie Kruys. Expected in cinemas Christmas 2018.
The extras they're are looking for:
- young, partying women at a bachelorette party on a canal cruise tour // located in Amsterdam // shooting on April 10
- audience All You Need Is Love Christmas Special Show // located in Amsterdam // shooting on April 28, 29, 30 and May 1
All extras receive a compensation of € 25,- a day per person.
Sign up by sending an e-mail with at least 2 recent pictures + your contact information to Gina Dukic: gina.dukic@endemolshine.nl.
Feel free to contact us with any questions.
Cineville Tip of the Month //

Lady Bird
Be the best version of yourself that you can be, and keep on fucking up till you realize that its always been you in the moment. Grow up, get hurt, laugh, cry, fight, identify and defy everything thrown at you. Like Lady Bird does in this stellar coming of age movie.
A dystopian future where only 3% of the civilization can live in prosperity, only 3% get a fair chance at life. This genious Netflix series is getting a second season, one you do not want to miss out on.
Baking is fun but it's even more fun to see other people bake and fail. This light-hearted, high carb show is a must watch for an uneventful evening on the couch.
The stars and moon know more than they have led on, here is some guidance and advice which is wise to follow! Artwork by Rinaldo Por.
Aries // Mar 21 - Apr 19
Let them eat it and crown it too, 'cause it's your time Aries. Take the spotlight and run with all the attention given to you.
Cancer // Jun 21 - Jul 22
We know you love denim but your denim choices have made the stars go den-uhm?
Saggitarius // Nov 22 - Dec 21
Your matches have been blowing up recently. So many new flames and new experiences to follow. Just stay safe, cause you don't want to get burned.
Taurus // Apr 20 - May 20
Taurus, you're here to make it clear. You're the life of the party and unapologetically you.
Virgo // Aug 23 - Sep 22
Virgo, all glam, always, everyday, even at home. But why is everybody gagging so, you know you give it to them every second.
Capricorn // Dec 22 - Jan 19
Spring is on its way! The sun is coming out and it's getting a bit hotter too. And we're not only talking about the weather.
Gemini // May 21 - Jun 20
Dear Gemini, social connections have been on your mind recently. Don't worry so much, a surprising event on its way might introduce you to a special someone.
Libra // Sep 23 - Oct 22
The scales have tipped in your favor, Libra. Explore, create, your love trumps hate.
Aquarius // Jan 20 - Feb 18
Succes is on its way, Aquarius. Just don't forget to enjoy the journey. There are some beautiful things along the way.
Leo // Jul 23 - Aug 22
The future is now and its freaking you out. Don't worry about whats to come but live in the now.
Scorpio // Oct 23 - Nov 21
You're just here to fight and thats okay. People can be vague, just call them out and who knows. You might be a winner, baby.
Pisces // Feb 19 - Mar 20
Get ready and stay ready, Pisces. It's time to get the change you've been asking for.