Last Sunday the biggest American sports event of the year has taken place: The Super Bowl. This American Football match, the final of the NFL, has been won by the Philadelphia Eagles. For the biggest part of the world this match is of little to no importance. The big crowd pullers are actually the many high-budget commercials and of course the halftime show. This year's commercials have everything you'd expect: blockbuster-like cinematography, pop culture references and of course a lot of celebrities. Let me give you a recap in case you have missed the nightly media spectacle (like any sane and sleep-loving person living in the non-American part of the world.)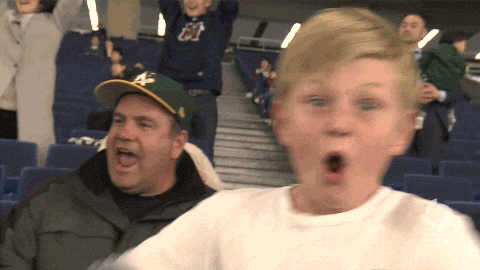 Let's start of calm and collected. What do you do if you want to stand out in an advertising landscape full of visual exaggeration and other extra-ness? You just keep it simple! That's is exactly what Jeep did with their 'Anti-Manifesto' resulting in a powerful and aesthetically pleasing commercial:
And then Amazon's contribution. Alexa, Amazon's personal assistance service, has a very recognisable voice but what if she suddenly loses that voice? Don't worry: Gordon Ramsey, Cardi B, Rebel Wilson and Anthony Hopkins are here for backup! This commercial has also been voted this year's winner of the USA TODAY Ad Meter.
Every year the National Football League (the NFL) joins in on the advertorial violence. In their commercial we see the two teammates Odell Beckham Jr and Eli Manning preparing a touchdown celebration with a little inspiration from the classic film "Dirty Dancing".
Next to all the celebrities and funny skits Budweiser made room for some Good Ol' American drama during the commercials. Since 1988, Budweiser has helped provide more than 79 million cans of water to cities across the U.S. that were impacted by natural disasters. The ad shows that in an emergency situation Budweiser can change their canned beer production to canned water production in no time. Well, the joke kinda writes itself here..
And then the absolute winner of this year's Super Bowl commercials: Tide. The company famous for their laundry products (and for being the most important necessity in the stunningly intelligent 'Tide Pod Challenge') brought out David Harbour to star in what now has become a meme on its own. 'It's a Tide ad.' 
And last but not least: the Halftime Show performed by Justin Timberlake. With the energy of just having released his new album Man of the Woods ' he entered the stage to give a medley of his biggest hits throughout the years.  
The biggest moment of the performance was a kid in the audience (somewhere around 12:57) who 'the internet' declared a legend for taking a selfie with JT. It's 2018, what did you expect?
Please reload