Ever had an night of Netflix but wasn't in the mood for the "Chill"?
Girl, let me help you out! By following these simple rules you'll have more chances to avoid the sin and for once be a saint.
1. Don't drink alcohol, it's bad for you. Keep it healthy, your liver will love you for it. Aaand - let's be honest - being tipsy is not a smart idea.
2. Keep eating chips or whatever else is onion-flavored in the house, you can just eat garlic if you must.
3. Don't watch romantic, horror, drama, thriller, comedy, documentaries about life stories, sad animal movies, anything that sparks a romantic, touching, talkative moment. Do the c**kblocker and watch how to make a murderer or don't watch that if that turns you on too. Just turn off Netflix and watch the Powerpuff Girls.
4. Don't snuggle, keep distance and keep an unattractive blanket on you at all times. Don't pitch a tent.
5. Avoid physical contact as if they might have the plague, or scabies. Scabies are bad too.
6. Don't undress if it's warm or hot underneath the blanket, dread or sweat it. Trust and believe.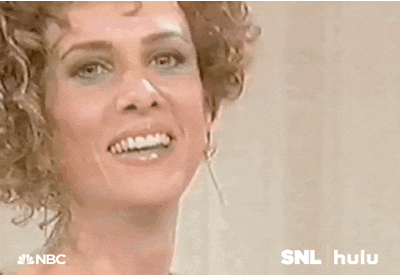 7. Talk about your exes and oh's. And if they find your parents, sibling or exes attractive, run even if it is your house. Just stay away and run.
8. Cry, but not that extreme that they would want to comfort you. Keep it awkward and nice.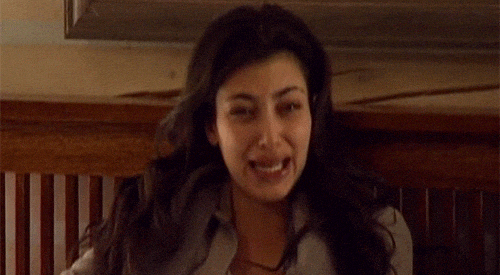 9. Okay, if these tips didn't work and you guys are halfway a makeout. Burp, puke just make something come out of your mouth. Or tell her/him you really have to take a big ol' fashioned, non-vogue inspired crap.
10. If all of this didn't work just be honest. Tell him or her or them that you're dying of something very contagious and you don't want them to get it. So it's better to not do it. Or be honest, for real honest - like 90's movies end scene, breaking the crown (Mean Girls style) apologizing, gotta go my own way (HSM style). You don't want to hook up! Is it that weird to just want to watch an effing movie?!
Please reload